Edition 2015 : Breaking Strain
(Punk Rock - Clermont-Fd)

Breaking Strain est un groupe de punk rock originaire de Clermont-Ferrand. Créé en 2004 par Vincent (guitare/voix) et Hubert (basse), ils s'inspirent à ce moment là de la scène punk et hardcore des années 90, américaine comme européenne.

Le groupe fait son premier concert cette même année en ouverture des new-yorkais de « The National », et enchaîne les shows partout où c'est possible.

On note alors le goût prononcé des clermontois pour les gros riffs abrasifs, les ambiances tropicales et enfumées, et le DIY.

S'en suivent plusieurs démos et EPs auto-produits : « Satellites will touch the ground », « Flush », « Life Game ». Jérôme les rejoint à la batterie en 2012 pour compléter le line-up suite au départ d'Antoine et défendre sur scène l'album fraîchement enregistré « Spit and Die ».

« Spit and Die » permet au trio d'avaler beaucoup plus de kilomètres et de découvrir de nouvelles contrées. L'occasion également de faire les premières parties de NOFX, The Adolescents, Burning Heads, Hard Ons ou Seven Hate.

Fin 2015, Breaking Strain sortira un nouveau support, « Flinking », avec toujours le même leitmotiv, jouer un maximum et rencontrer de nouvelles têtes.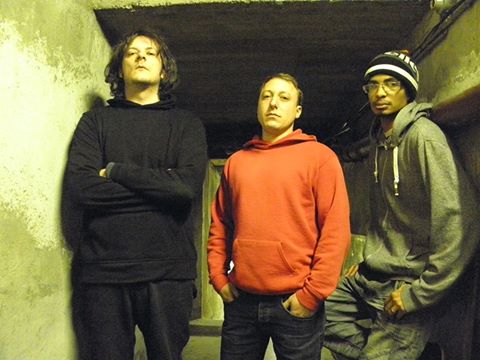 Liens :
http://www.breakingstrain.com
http://fr-fr.facebook.com/Breaking.Strain
http://breakingstrain.bandcamp.com http://breakingstrain.bigcartel.com
Videos :
http://youtu.be/RcnVBUXfxO0