Edition 2015 : Toundra
(Rock - Spain)

Toundra are an experimental rock band from Madrid that have grown into one of the most exciting rock acts in Spain, capable of selling out venues in cities like Madrid, Barcelona and Santiago, and impressing crowds at all of the major Spanish festivals.

They formed in 2007 and swiftly put out their first album, 'I', in 2008. Their talent immediately garnered attention from fans around the globe and the record was subsequently released in Germany, France and Brasil. Their second album 'II' came out in 2010 and marked a definitive step forward in the development of the band's sound, opening their music to a much wider variety of influences from all corners of the globe and garnering acclaim from critics and fans alike.

'III', their darkest effort to date, was released in 2012 and cemented Toundra as one of the most promishing acts in the current modern rock music scene as well as seeing them sign to Superball/Century Media. It also saw the playing to more people across Europe, as they performed shows in Germany, Benelux, France and Russia, as well as taking part in Spain's most important festivals such as Primavera Sound, Dcode, Resurrection and FIB Festival.

Their music connects with all kinds of audiences, from the most metal oriented fans to the more indie ones, which has been the key to their success so far. Now, the band is set to release their new album 'IV' on January 26th 2015. The reocrd was recorded by Carlos Santos and mixed and mastered by Santi Garcia (Tokyo Sex Destruction, Standstill, etc).

"This record is the honest result of a year of dedicated work, and 'IV' encapsulates everything that Toundra have done thus far while opening the band's sound to new atmospheres which gather with the same electricity and energy that has always been a hallmark of our sound." Alberto Tocados, bass.

Even though 'IV' is a purely instrumental album, there is a concept behind it. It tells the story of two foxes that need to escape from the forest where they live because of a huge fire. For the band this is a metaphor for their concern with how humanity is destroying the environment and how dangerous humans can be.

With the release of the new album, Toundra will be touring exhaustively in support of it with a 5 week-long tour in Europe, starting in February 2015.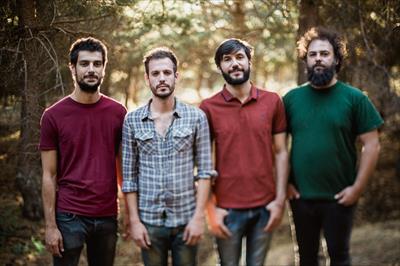 Liens :
http://toundra.bigcartel.com
https://www.facebook.com/toundra
http://toundra.bandcamp.com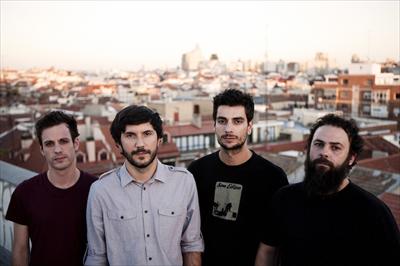 Videos :